queering saint sebastian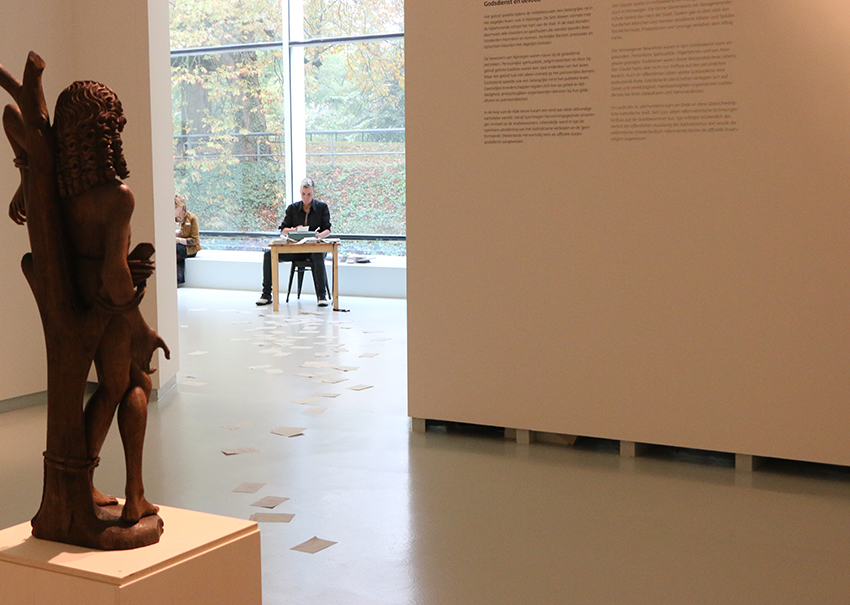 a 20 hour dialogue with the 16th century sculpture of saint sebastian/ queering the collection in museum het valkhof in nijmegen. the performance was part of qtopia queer arts festival nijmegen, october 4-20, 2019.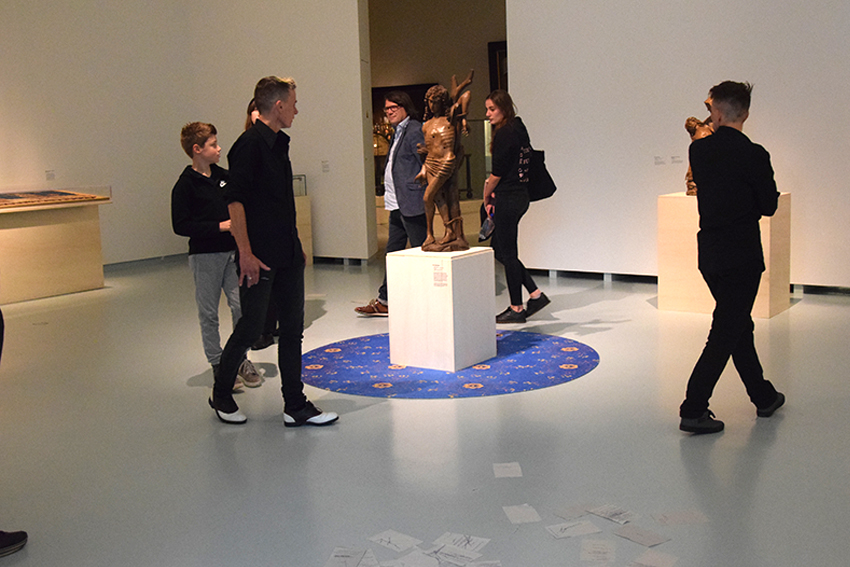 during the performance research a paper trail came to life originating from interaction with museum visitors, with invited co-performer m. marinus, with the statue.
texts about storytelling, identity, meaning, creation of history, (de)constructing truth(s). the performance included language and sound experiments.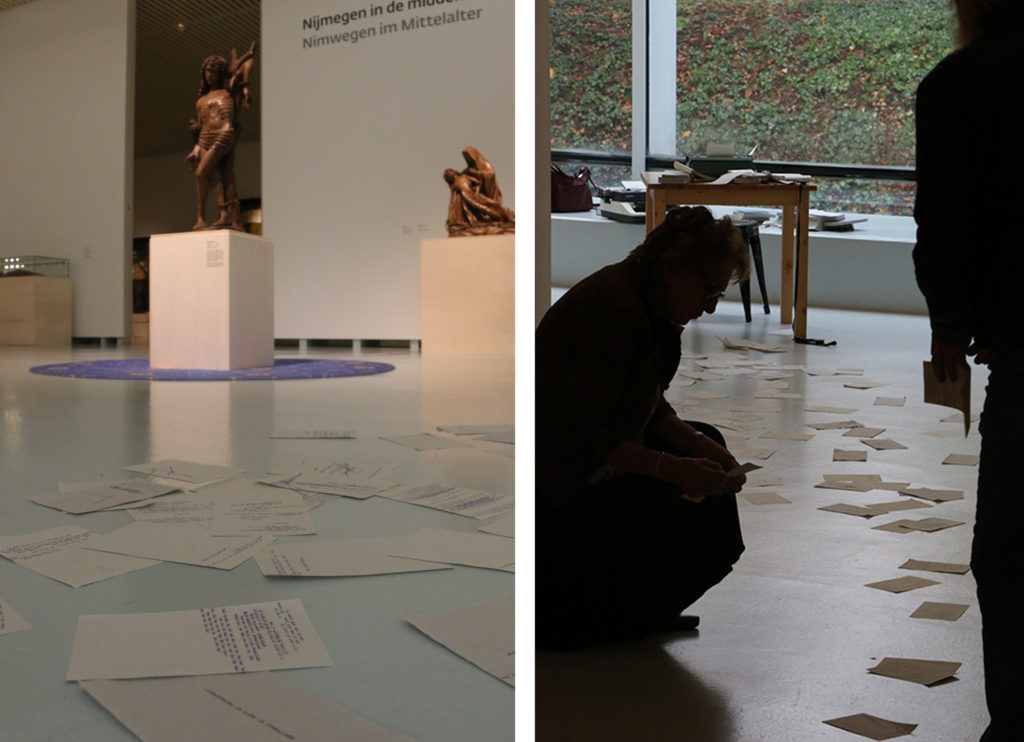 festivaltrailer: