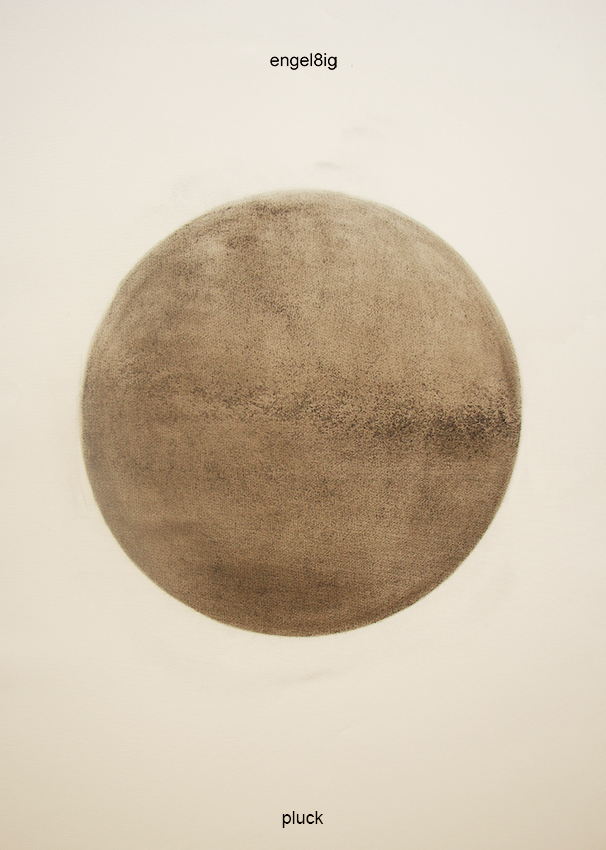 Engel8ig
In the summer of 2018 I worked several weeks as an artist in residence in Berlin (Kunst- und Projekthaus Torstraße 111). Collected hair through Berlin hairdressers, burnt it and created with it. See explanation at the page ashes.
The working period resulted in an exhibition from 14.9-16.9.2018, including objects, drawings and two times a six hour performance with Válerie Favre.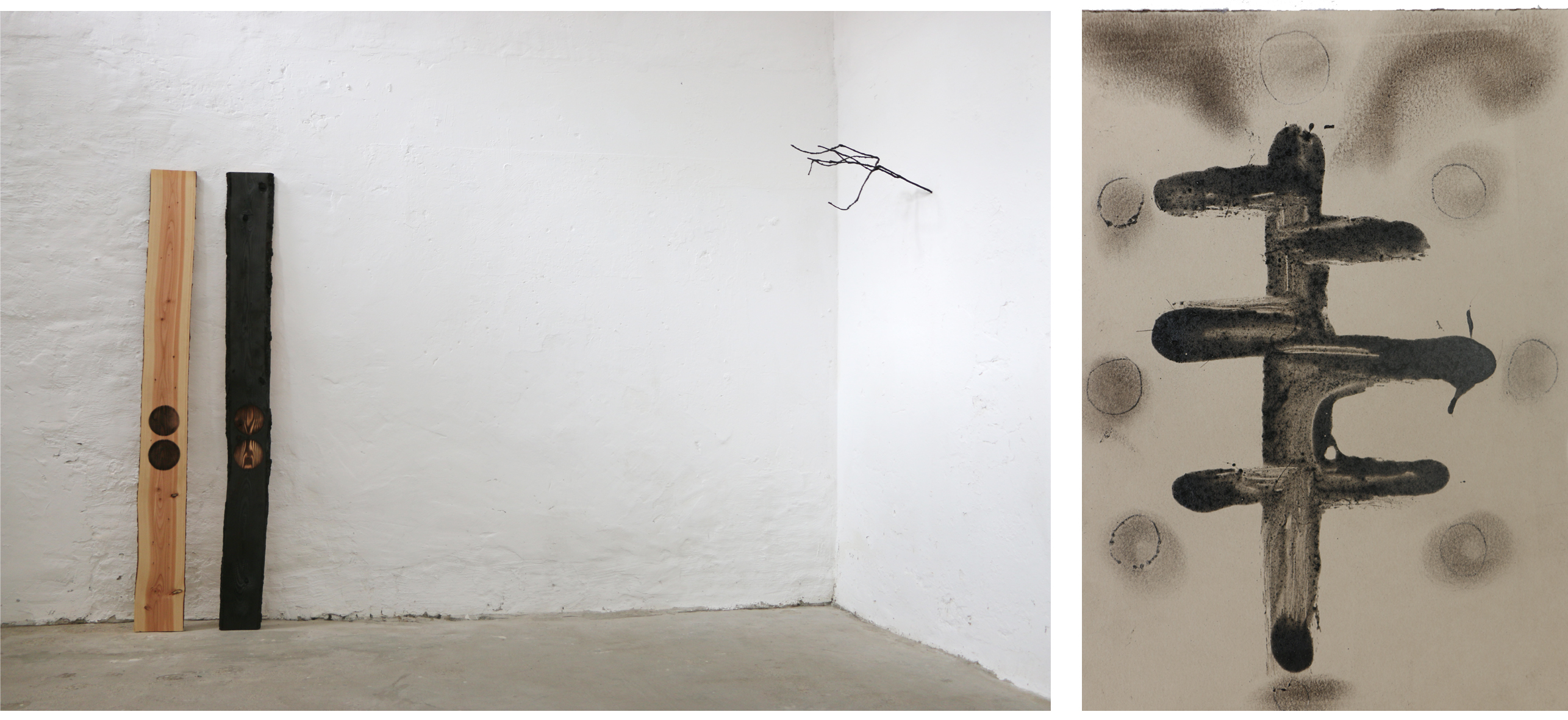 In the 3 hour performance "Becoming The Other, becoming Animal", pluck is being covered with the hair of others (collected through Berlin hairdressers). As "glue" symbolic use was made of egg. By being covered with the hair of others, the boundary between the self and the other disappeared, "I became many others", as well as disappeared the distinction between human and animal.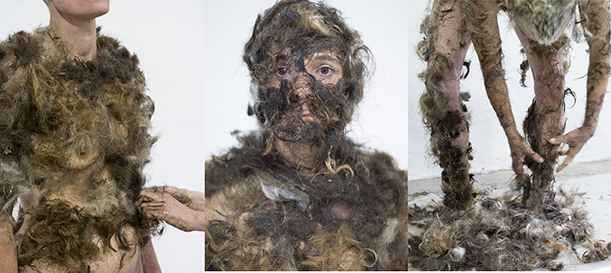 More performance impressions: