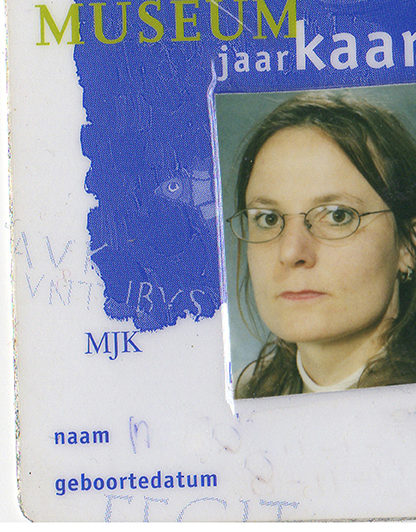 because art and life for me are closely connected, a bit of personal background. over 20 years i worked as a financial accountant, in the netherlands and internationally, specializing in assurance regarding the banking- and payment industry. moving in language, adding to my name titles as Master of Science (Msc), Executive Master of IT-Auditing (EMITA), registeraccountant (RA), register EDP-auditor (RE), Certified Internal Auditor (CIA), Certified Information Systems Auditor (CISA).
at some point i wondered if this should be the text on my grave.
i started to undress,
taking of layers, questioning the wording, that defined me, the concepts living my life.
i went to the art academy, where i was caught by philosophy. a never ending world opened. working on my thesis, a story found me, popping out on the shelves it wanted my attention while i was looking for something else: An Ethics of sexual difference, written by Luce Irigaray
the following description struck me, as i was working already with the concept of the angel, not in a biblical sense, but as an in between, questioning binaries as in gender, as life versus death, appearance versus reality.
"the angel is that which unceasingly passes through the envelope(s) or container(s), endlessly reopening the enclosure of the universe, of universes, identities, the unfolding of actions, of history."
"the angel represents and tells of another incarnation, another parousia of the body. irreducible to philosophy, theology, morality, angels appear as the messengers of ethics evoked by art – without its being possible to say anything more than the gesture it represents."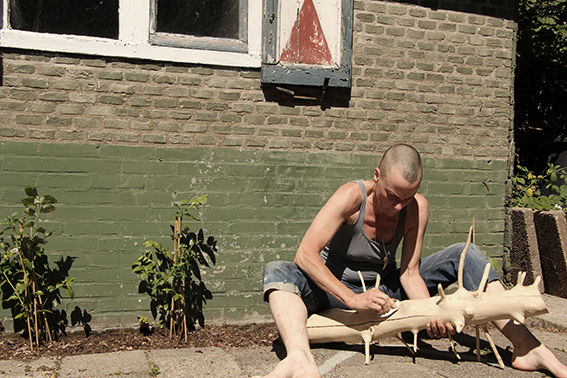 I took off more layers. Stepped away from binary society codes and hetero normative ruling, a body is a body, not to be labeled by "man" or "woman". finding my space in the concept of the angel as described by Iricaray, in continues changing, always moving in between, questioning concepts (knowing that "engel" is also a concept..haha).
as stepping away from concepts takes to a high degree place in language, the wording and naming of things, i recently changed my name. the given names "Maria Margaretha" did not suit me anymore, having left both the concept "church" and "woman".
My name is Engel now.
I moved to live and work in nature. dedicating my life to art, to poetry and to art education, the Engel Academy.
Besides i work as a postman, bringing messages, moving angelically in the in between space in a word where people are placed in house numbers, postal codes, coordinates. more and more this work is feeding my art, e.g. paint.
in dutch, interview Atelierroutemagazine 2018, tekst Elaine Vis, foto: Luuk Huiskes: